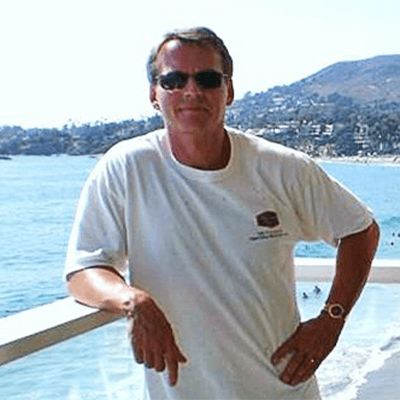 Tony began his career in London, England in 1979, by joining the prestigious company of Ashby & Horner. This top-notch construction firm specialized in renovating and remodeling some of London's most historical buildings. While serving his three-year City & Guilds apprenticeship program, he had the privilege of training under some of London's finest craftsmen.
After graduating from East Ham College of Technology with his diploma in hand from City & Guilds, Tony enhanced his skills by working on some notable renovations. One of the famous buildings that he's worked on is the Royal College of Arms, which was seen in several James Bond movies as well as the Robert Downey remake of Sherlock Holmes. He also had the privledge of working on the London home of legendary rock singer Freddie Mercury of Queen fame.
High-Quality Painting Services
In 2007, Tony and his wife had the opportunity to move to Texas to be closer to their family, who lives in Dallas, Texas. Tony's success is based on the relationships that he's made with his clients as well as on his integrity and the fact that he stands behind his work.
He is dedicated to serving his client's needs, and his goal is always 100% customer satisfaction. He strives to bring you the best in quality service. If you are looking for an exceptional painting experience, please invite Tony into your home. With a no-obligation consultation, he will discuss your project's scope of work and finishes, and recommend the best products to use in various situations. Where possible, he will use Green friendly products that are not harm full to the environment, and have several other benefits:
They're safe for children
They're safe for animals
No obnoxious smells are associated with solvent paints
You don't get the yellowing effect that is widely seen with oil-based & lacquer products
They're more flexible (while oil & lacquers will harden & become brittle as they age)
A full line of paint finishes with professional brush, roller and spray application for cabinet finishes
High-end specialty finishes that are customized to the homeowner's preferences
Cabinet painting and refinishing as well as staining of new cabinetry
Exterior painting & pressure washing services
We wanted to write a quick note to thank Tony Pizzey of Prestige Painting & Decoration for the fine job he did on my kitchen cabinets, he hand brushed them in latex which is not an easy thing to do and he did an excellent job. He has an impeccable eye for detail and will complete jobs only to the highest standard. He is reliable, dependable and works with a high degree of integrity. I would definitely use him again when the need arises, he has painted most of the interior of my home.
- Kevin & Susan G. of Carrollton, Texas
Moving is one of life's most stressful events. With our local move, my husband and I worried about every detail, except paint. We had used Prestige Painting & Decorating before and knew Tony was reliable, affordable and more then capable. Tony painted rooms that made our new house feel like a home, especially our kid's new room. And his work in our old house make it look so new, we wondered why we hadn't repainted sooner-we almost didn't want to move! He is professional, courteous, and the quality of this work speaks for itself. As a working mom, it was also important to me that Tony made and kept appointments and was always considerate of my time. I highly recommend him!

- Rosalyn T. of Frisco, Texas
I have hired Prestige Painting & Decorating for several projects around my home and must say how impressed I was with the level of commitment Tony Pizzey showed in completion of the projects I had him do. He was impeccable, neat, clean, showed up when promised, and finished on time and was very easy to communicate with on what I wanted to accomplish with my paint projects. Furthermore not only was this workmanship of the highest order but his pricing was quite reasonable considering what a first rate job he did for me. I would certainly recommend him to friends and family for any projects they may have.

- Jan S. of Frisco, Texas
We have used Tony Pizzey - Prestige Painting & Decoration three times now. We have loved his work . We especially appreciate the work in our Kitchen where he did all the cupboards and trim. I have used other major companies in the past, but none compare to the quality of work done by Tony - he is a true professional and his work shows it. We have felt completely comfortable referring him to many of our friends.

- Mike & Kyra S. of Carrollton, Texas
I would highly recommend Tony Pizzey, with Prestige Painting. The painting that I required was very intricate and time consuming and Tony did an incredible job. He has the patience of a saint. The best part was Tony kept his word on everything. He called when he said he would he showed up when he was supposed to and his final bill was the same price as his estimate. Anyone that has ever dealt with a tradesman before knows the frustration of someone not showing up for an appointment. Tony realizes and respects that his client's time is as valuable as his.
- Dean D. of Frisco, Texas
(972) 762-9799
Little Elm, TX 75068
Monday - Friday, 8:00 a.m. - 5:00 p.m.